Golden Globe Technologies is one of leading provider of next generation Geospatial services, Digital content creation and enterprises IT solutions. We strongly believes, that Virtual reality, Augmented reality, GIS and Artificial Intelligence can revolutionise next IT revolution.
Our Team and Associates works together that discovers new ways to implement technology for betterment of society and the need of our clients. Strong understanding about graphics and design aesthetics, help developing application which have strong UI/UX and easy to use.
Our geospatial technical experts develop and groom client needs to the level of complete satisfaction. Our experts have handful of experience on navigational 3D mapping, parcel mapping, image and interpretation projects. We believe that geography & GIS is the heart of a more resilient and sustainable future. We specialize in delivering you a high quality of service with 100% Satisfaction.
GIS Survey, Digitalization & Cloud base Processing
We provide the most refined and seasoned GIS production facilities and are equipped and experienced to serve our clients with the widest range of services. We aim to provide the best streamlined and approach driven service that has the advantage of latest technologies and high levels of automation. We provide highly accurate and cost effective GIS services to our customers.
Golden Globe offer processing of high precision LiDAR datasets and deliver the outputs in computer-aided design (CAD) and geographic information system (GIS) formats. We uses LiDAR Image Highlighting Algorithm (or LIHA), that allows to highlight any subtle topographic changes present in a ground LiDAR image. We also have extensive experience in interpretation and processing of airborne and satellite imagery and have worked with most of the commercially available satellite data products.
Our high performing professionals use AI-enabled tools and Advanced GPS Hardware & High-End Telematics Technologies to create bounding boxes and segmentation that accelerate training data requirements with highest quality, accuracy and scalability.
Our GIS offering help in Decision support system at planning and execution level. Augmented reality and Virtual reality (AR/VR/MR/XR) will be add further representation and real-time data in it.
(Aerial Panorama, Livepano, 360 videos, Ground Panoramas)
Our VR enabled 360 Virtual tour are new age tool to make you have a feel of the place without actually being there, 360 virtual tours are like electronic visual brochures, which can be view from any-where, at any point of time 24x7. Golden Globe offers a customise interfaces with 2D–3D Geo-Referenced maps, floor plans, animation, hotspots, pop-ups and Videos. Aerial Panoramas, LivePano and Ground panoramas together create immersive walkthrough experience of your facility.
Golden Globe also offers custom platform tour like Matterport, Google Street View and custom UX/UI tours as per client needs. 6 DOF, Live Video conference tool and search engine empowers to deliver best out of it. 360 video are best immersive video format to present facilities and amenities to clients and share on different social media site like YouTube, Vimeo and facebook. View More
8 out of 10 Clients, buyer prefer 360 virtual tour post Covid-19 pandemic
Augmented Reality
Golden Globe have produced hundreds of AR campaigns for the world's leading brands and agencies. The team of designers, 3D artists, developers, producers, engineers, QA and testers have more dedicated AR experience than any other team in the known universe. Our AR campaigns are compatible to both Android and iOS, which empowers user to take complete benefited and create WIN-WIN situation.
AR technology can have a significant impact on businesses even beyond asset-intensive industries such as automotive, manufacturing, oil and gas, transportation and high tech. Insurance assessors, for instance, can record damages to a property with remote support from a senior insurance assessor. Doctors can enhance surgeries with X-ray images and video overlays to assist with new surgical procedures. Banks can quickly resolve IT-related problems.
3D Visualization, Virtual Staging and Walkthrough
We are a Leading 3D Walkthrough and Photorealistic image rendering in India. 3D VisualFx is an Architectural Visualization Studio specializing in high quality 3D Photorealistic Rendering, 3D Walkthrough Animation Services, 3D Virtual Tour Walkthrough and Augmented Reality, 3D Exterior Rendering, 3D Interior Rendering and Designing and more.
Moreover we have technical team Virtual staging. Virtual staging is a powerful real estate marketing tool in which a home is staged virtually with the help of computer technology. It help Clients to showcase before and after scenarios. Due to the current pandemic and subsequent social distancing, buyers are hesitant to inspect the property in person, virtual staging is a great option during social distancing, offering similar benefits at a much lower cost.
360 Product Rotator
360° product photography is the most effective way to provide visual information about product that builds buyer trust and confidence in your brand. This technology enable 360 rotation and 3D CGI of the product. Retailers and brands using 360° product images experience higher conversion rates, fewer product returns, and greater customer satisfaction. Annotation, hotspots and popup information make product information more rich and market reachability.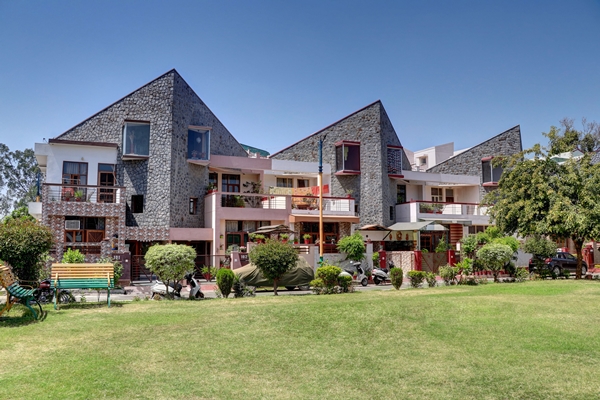 Specialized Architecture Photography
Golden Globe Technologies provides a range of external and internal specialized Architectural Photography services Globally. While maintaining affordability we provide the best quality Architectural Photography with high tech DSLR cameras and drones. Our highly trained staff uses the latest camera, drones, and gimbals equipment to provide crystal clear pictures to help sell and maximize the value of your listings. Our dedicated team for color grading, editing using high end pc with nvidia quadro rtx 8000 and superlative Graphic modules provides best in class.